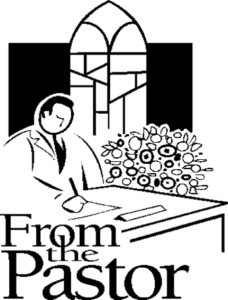 Henry Ford once said that the ability to encourage others is one of life's finest assets. Such a person was found in the early church. The apostles recognized Joseph of Cyprus as a person of encouragement. They gave him the name Barnabas which means "Son of Encouragement." Barnabus encouraged the church through his stewardship (Acts 4:37), his fellowship (Acts 9:27), his leadership (Acts 11:23,24), and his discipleship (Acts 13:1).
I am encouraged by what I see and hear at Athens Drive Baptist Church. You make a determined effort each Sunday to see that everyone who attends Sunday School and worship is personally greeted. You visit the newcomer, the sick, and the bereaved. You sit with family members while their loved one is in surgery. You prepare and give out care packages to the homeless. You give of your time to travel to minister to victims of disaster.
I do appreciate all that you do. Thank you for your faithfulness to our church and to one another. You are truly "sons and daughters of encouragement." It is my privilege to be your pastor.
Tim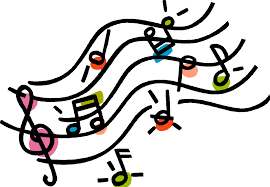 MELANIE'S MUSIC NOTES
CHURCHWIDE CHRISTMAS CAROLING IS SCHEDULED FOR WEDNESDAY, DECEMBER 12, 2018. Please plan to go caroling with us that Wednesday. It is purposely being scheduled earlier in the month than it usually is, in the hopes that everyone who plans to go out of town will still be here, and will go caroling. We have the potential of going to 13 different families in Wake, Johnston, and Harnett Counties (12 different locations since Barbara and Herbert are at the same place). Last year we had 8 different places to go, and only 12 carolers. (THANK YOU to those 12 folks!!!!!) Because of the distance to Oak Hill, that is the only place one group will go, leaving (potentially) 11 other places to be shared among the remaining carolers. Caroling is such a joy; it's not hard, and it's not a chore, but it's difficult for 12 people to split up and go to everyone who is expecting us (I call a day or two before, so they know we're coming). It's so much fun, and it brings joy and Christmas cheer to everyone from the recipients, to the participants. If you're concerned about the weather, that's not a problem, because everyone invites us inside to sing. Let's have a big group of folks to go caroling this year, including young adults, youth, and children. It's a lot more fun when there are more than 4 people in a group. We need you, and we want very much to continue this wonderful, Christmas tradition this year, and for years to come. Thank you!!
ADULT CHOIR CHRISTMAS MUSICAL IS SCHEDULED FOR SUNDAY MORNING, DECEMBER 16, 2018. During the 11:00 am service, our Christmas worship and celebration will continue with the choir musical, "The Greatest Story Ever Told," by Dennis and Nan Allen. Our Adult Choir is working hard to prepare for this service. Please come celebrate with us.
Melanie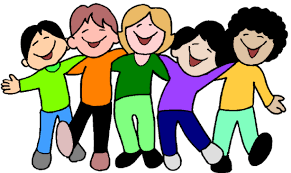 CHILDREN'S NEWS
Our annual Fall Festival will be Wednesday,  October 24 from 6:00 to 8:00 P.M.  Please come out and support this church-wide event.  We will have games, trunk-or-treating, and food served by our hospitality committee.  Invite your family, friends, or neighbors!
As in the past, we will need help.  If you can help with trunk-or-treating, cakes for the cakewalk, or donations of individually wrapped candy, the children's council would greatly appreciate it.
.
Jeanne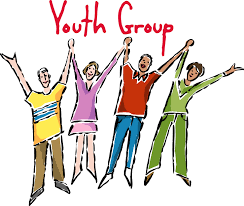 September has been a really busy, but productive, time for the youth. They were able to produce around 35 care package bags that can be used to help the homeless thanks to our ADBC family's generous donations. They also have an afternoon at Adventure Landing planned for the 30th where they will be having fun and enjoying each other's company.
As always, if there are any opportunities for the youth to serve you or someone you know (especially in the wake of hurricane Florence) please do not hesitate to let me know!
In Christ
Steve

Please join us Wednesday, October 10th at 7:00 P.M. for Adult Missions Night. Our focus this month will be on Global Hunger. Global Hunger Relief and its national partners seek to keep Southern Baptists aware of the international hunger situations and to alleviate hunger through feeding programs in this country and around the world. Our church goal is $500.00, and this offering will be received throughout the month of October.
OPERATION CHRISTMAS CHILD SHOEBOXES: We can brighten the life of a child and hopefully introduce him or her to God's love by our simple act of filling a shoebox with the "little things" that we often take for granted. We currently have 90 EMPTY shoeboxes – let's try to FILL everyone of them! Please return your packed shoeboxes to the church by Sunday, November 11th. The cost of shipping is $9.00 per box. If you are unable to shop and pack a box, monetary donations can be given to Bobbie White or Helen Cox.
Our church collected $300.00 for Pure Water Pure Love this year. Thank you so much for this donation, as well as your donations for the North Carolina Missions Offering and the food ministry for the State Fair workers. These totals will be given at a later date.
CHANGES
O'Dell Bass' New Address:
105 Convention Drive, Apt. 209
Cary, NC 27511
Cell   919-819-6231
Bob Williams New Address:
Bob Williams,
C/O Linda Deike,
411 Murphy Drive,
Bertram, TX 78605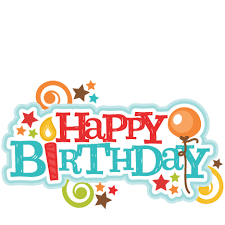 4 Jean Gregory
5 Ryan Smith
8 Jen Bass
9 Louis Keith
10 Kristen Klingenmaier
15 Joanne Gibson
19 Evelyn Rouse
20 Adam Hedspeth
21 Becky Hedspeth
28 Krystee Curry
31 Margaret Gaines

Anne and Philip Crawford October 2, 2010
Bruce and Barbara Fraser October 13, 1979
STAFF NEWS
Happy Wedding Anniversary to Bruce and Barbara Fraser on October 13.