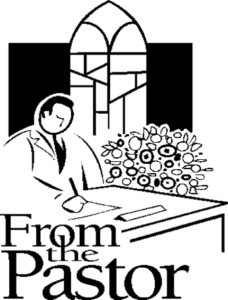 We live in a time when everyone wears or is assigned a political "label." The label is there to classify us in our American society. You are either a Democrat or Republican or Libertarian or Independent. You are also either a conservative or liberal or moderate.
Some people are very vocal about their labels. They express it in conversations or at political rallies. Others are very quite about their labels. They choose not to bring it up in conversation or attend political rallies. They only express themselves when it is time to vote.Christians also live in a time of labels. The label is there to classify us in the community of churches. A Christian's church affiliation depends on one's denominational preference or theological position or worship style. Let me add two more labels to the list. The labels classify us according to our response to God for what He has done for us. You are either grateful or ungrateful.
Some Christians are very vocal about their gratitude. They express it at Thanksgiving and spontaneously during the year. Others are very quite about their gratitude. They say nothing at Thanksgiving and keep it to themselves during the year. Their silence may indicate they are ungrateful for what God has done for them.
The gospel writer Luke recorded the story of Jesus cleansing the ten lepers. Jesus healed all of them. However, only one of the lepers thanked Him. Luke wrote, "Then one of them, when he saw that he was healed, turned back, praising God with a loud voice. He prostrated himself at Jesus' feet and thanked him. And he was a Samaritan. Then Jesus asked, 'Were not ten made clean? But the other nine, where are they?'" (Luke 17:15-17)
Jesus has done so much for all of us. Are you the one who would express gratitude at Thanksgiving and even spontaneously during the year? Well, I vote grateful every time!
.
Tim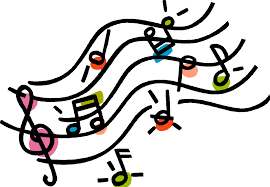 MELANIE'S MUSIC NOTES
THANK YOU HELEN AND ISAIAH COX for singing a beautiful and meaningful solo during our Homecoming worship service last month. What a powerful message for us to hear that "no matter what, we can't erase God's love for us," and He will never let go of us, His daughters and sons! I appreciate your using your talent to lead us in worship for the glory of God.
ADULT CHOIR SUNDAY AFTERNOON REHEARSALS are scheduled for November 4th and December 2nd at 2:00 P.M.
CHURCH-WIDE CHRISTMAS CAROLING IS SCHEDULED FOR WEDNESDAY, DECEMBER 12, 2018, at 6:00pm. Please plan to go caroling with us that evening. It has purposely been scheduled earlier in the month than it usually is, in the hopes that everyone who plans to go out of town will still be here, and will go caroling. ALL ages are welcome, from children through senior adults! Because of the potential number of places to which we can go caroling, we need a lot more than 12 carolers. (THANK YOU to those 12 who participated last year!) It's difficult for a dozen people to split up into groups and sing to everyone who is expecting us. (I call a day or two before that Wednesday, so they're expecting us.) We NEED you, because we want very much to continue this wonderful, Christmas tradition this year, and in the years to come. It really is fun, y'all, and what a blessing it is to the recipients, AND to the carolers! A signup sheet will be in the foyer at the end of November, so please sign up. Knowing ahead of time how many groups I'll have going out that night, will help me plan where we'll be going. Thank you!
ADULT CHOIR CHRISTMAS MUSICAL IS SCHEDULED FOR SUNDAY MORNING, DECEMBER 16, 2018. During the 11:00 am service, our Christmas worship and celebration will continue with the choir musical, "The Greatest Story Ever Told," by Dennis and Nan Allen. Everyone involved is working hard to prepare for this service. Please come celebrate with us.
2019 COUPON BOOKS ARE STILL AVAILABLE. Please see Debra or me if you are interested. Thank you to those who have already purchased one or more!
Melanie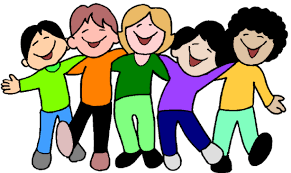 CHILDREN'S NEWS
Thank you for those that provided cakes and candy, brought children, provided a trunk for "trunk or treat" or came to personally support the fall festival. As always, your participation makes a huge difference. Thank you for all that you do for the children of our church and community.
.
Jeanne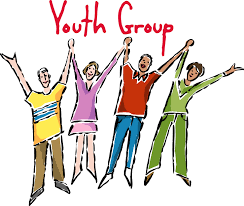 Since the last youth news the weather has become cooler and the leaves have started to fall. This, to me, is the best time of year, and there are so many opportunities for the ADBC youth. We went to Adventure Landing and enjoyed an afternoon of mini golf, laser tag, arcade games, and go kart racing. We were so glad to have the Hall boys with us and everyone had a great time. We also helped Dan Israel remove old crops from the church garden and planted cooler weather crops, which was followed up with a big spaghetti dinner.
.
As always, if there are any opportunities for the youth to serve you or someone you know (especially in the wake of hurricane Florence) please do not hesitate to let me know!
In Christ
Steve

Our church collected $710 for the North Carolina Missions offering in September. We also collected 64 cans of food for the RBA ministry at the State Fair. The total for the Global Hunger Offering in October will be reported at a later date. Please join us Wednesday, November 14 at 7:00 P.M. for Adult Mission Night . Our guest speaker will be Mr. Jim Dyer, who is an alumnus of the Baptist Children's Homes. I'm sure he will give us a personal perspective on this important ministry. Our offering for BCH will be collected through the month of November. Also, we will have our Angel Tree ministry again this year with names of children at BCH. These tags will be available Sunday, December 2 and your gifts for the children will need to be returned to church by Sunday, December 16. The Christmas post office will open December 2. Cards will be 10 cents each and packages will be 25 cents, with all proceeds going to the Lottie Moon Christmas Offering. Please remember to return your filled Operation Christmas Child shoeboxes to church by Sunday, November 11. Thank you for your donations to all the special offerings and ministries of our church.
Bobbie White
.
OPERATION CHRISTMAS CHILD SHOEBOXES: We can brighten the life of a child and hopefully introduce him or her to God's love by our simple act of filling a shoebox with the "little things" that we often take for granted. We currently have 90 EMPTY shoeboxes – let's try to FILL everyone of them! Please return your packed shoeboxes to the church by Sunday, November 11th. The cost of shipping is $9.00 per box. If you are unable to shop and pack a box, monetary donations can be given to Bobbie White or Helen Cox.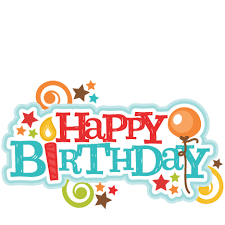 5 Truman Carroll
6 Robert Gaines
Bill Gregory, Jr.
13 Bobbie White
14 Tiffany Carroll
16 Barbara Powell
17 Boyd Miller
19 Michelle Cox
21 Louise Murray
22 Nancy Garrett
Robert Rouse
26 Matt Brown
29 Nicholas Cox
30 Johnny Rice

7 Virgil and Lois Jones (1952)
22 Jeff and Connie Hockaday (1986)
23 Tim and Jeanne Howell (1975)
26 Herbert and Evelyn Rouse (1947)
STAFF NEWS
Happy Wedding Anniversary to Tim and Jeanne Howell on November 23.
.