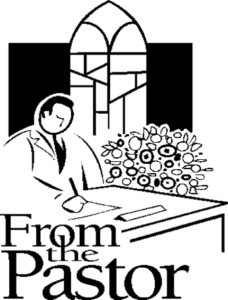 Bumper stickers are very popular. They display loyalty to one's alma mater. They display love to one's hobby. They display passion to one's political cause. They even display one's view about work. Years ago I remember seeing a popular bumper sticker that said "I owe, I owe, so, off to work I go."
Some people view their work as a means to pay the bills. They dread the work day. Others, though, view their work as a calling. They enjoy what they do. How do you feel about your work? More important, how should you feel about your work?
The Scriptures have a high opinion of work. "It is God's gift to man that everyone should eat and drink and take pleasure in all his toil." (Ecclesiastes 3:13) "There is nothing better than that a man should enjoy his work." (Ecclesiastes 3:22) "Live quietly, mind your own affairs, work with your hands, so that you may command the respect of outsiders and be dependent on nobody." (I Thessalonians 4:11,12)
My favorite verse about work is found in Colossians. "Whatever your task, work heartily, as serving the Lord." (Colossians 3:23) Otherwise, we are to glorify the Lord in our work. How do we accomplish that? We are to be committed to our work. We are to be responsible with our work. We are to be honest in our work.
Jesus is our example. He was a well-known carpenter in Nazareth. (Mark 6:1-3) Jesus was a part of the labor force before he began his ministry. One cannot conceive that Jesus did his work half-heartedly or gave less than his best or was dishonest.
Today, the labor force needs recognition and so we celebrate "Labor Day." More importantly may we Christians celebrate the opportunity to serve the Lord in our work. May we glorify the Lord in our work. May we be committed to our work, responsible with our work, and honest in our work.
Tim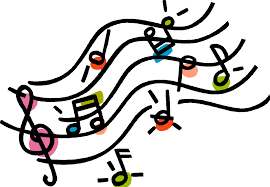 MELANIE'S MUSIC NOTES
OUR ADULT CHOIR CHRISTMAS MUSIC was previewed on Wednesday, August 29th. Thank you to all who came, and to those unable to be there, but who will join us later for rehearsals. Please mark your calendars now for Sunday morning, December 16th, at 11:00AM, when our Adult Choir, guests, and friends from GGCF, plan to present "The Greatest Story Ever Told." Please keep us in your prayers as we prepare this musical for worship and celebration in December. [ADULT CHOIR, PLEASE NOTE: Our first rehearsal will be on September 12th, not September 5th.]
2019 COUPON BOOKS ARE AVAILABLE to be purchased. When you buy a 2019 book for $30, you get a 2018 book for free, while the supply of 2018 books lasts. This is a great deal – see Debra or Melanie if you're interested, or if you have questions. The proceeds go to the Music Fund.
Melanie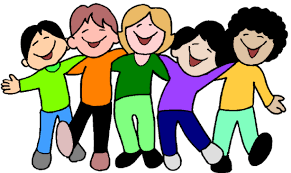 CHILDREN'S NEWS
Thank you to all those that helped with Vacation Bible School!  We partnered with Glory of God Christian Fellowship, and It was a great ministry to our children!
.
Jeanne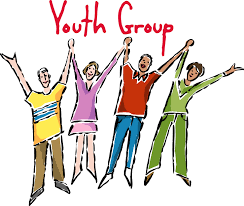 Even as summer comes to an end, the youth are just as active and engaged as ever. They have been collecting supplies to make care packages for the local homeless population and owe ADBC members a big thank you for all of your donations. The bags will be available soon for you to have on hand and distribute, as well. The youth also ended their summer vacation with a big movie night celebration. Becky kindly provided "Starwars: The Force Awakens" and there was pizza and snacks to make it a true end of summer party.
As always, if there are any opportunities for the youth to serve you or someone you know, please do not hesitate to let me know!
In Christ
Steve

Adult Missions night will kick off on Wednesday, September 12 at 7:00 P.M. The North Carolina Missions offering (NCMO) theme for 2018 is "Open Hands" based on Psalm 145:16: "You open your hand and satisfy the desire of every living thing." NCMO is asking Baptists across North Carolina to open our hands to the hungry, the sick and the hurting and to prayerfully consider how we can contribute to the ministries supported through this offering. The goal for this year's offering is $2.1 million. Our church goal is $750.00. The NCMO will be collected through the month of September.
GOLDEN AGERS NEWS
The fall RBA Senior Rally will be held at Central Baptist on Tuesday, September 18 at 9:30am at Central Baptist Church in Wendell. The deadline for payment of the registration fee of $15.00 has passed. If you would like to attend but did not submit payment, contact Connie Hockaday before Wednesday, September 5. The program will include a local minister, songwriter, and musician, Peter Burgess.  Also, Amanda Bailey, former Miss North Carolina, will be sharing her testimony in word and song, and the Wake Christian Academy Chorale, winners of numerous state championships, will be performing. Transportation will be provided by meeting in church parking lot and carpooling to and from event.
Christmas by the Sea, a senior adult retreat at Fort Caswell, is scheduled for December 3-5. This year's theme, "Pursuing the King" will focus on how we, as Christians, should pursue Jesus just as the wise men did on the very first Christmas. Phyllis Elvington, an uplifting, energetic, and awesome woman of God, will be the guest speaker. The cost of $185.00 includes 2 nights lodging in the conference center, 5 meals, a craft as well as other optional in-house activities, and a matinee Christmas show at Alabama theater.  If interested in attending, a deposit of half of the total cost, $92.50, is needed by Sunday, September 30, to secure your reservation.  The remainder will be needed upon arrival at Caswell.  Please make checks payable to Connie Hockaday as Caswell prefers deposits be submitted with one check for each church group.
FOOD ITEMS FOR STATE FAIR WORKERS:
The Betty McElrath Mission group will be collecting canned food for State Fair workers through Sunday, September 30. There is a box in the church foyer if you would like to donate. The food items they are requesting are: canned potatoes, Sweet Sue chicken and dumplings, cream of potato soup, cream of celery soup, baked beans, canned mixed vegetables, chili and beans, canned chicken lima beans, corn, black beans, southwestern chicken tortilla soup, smooth peanut butter, and grape jam. This is due by Sunday, September 30.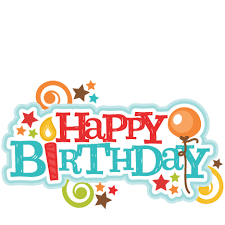 2 Gil Martin
Tanner Elmore
4 Judy Israel
Timmer Aftab
11 Vena Hendricks
12 Joe Hendricks
15 Timothy Howell
19 Pansy Holder
22 Debbie Carroll
23 Bill Bielby
24 Abigail Needham
Cooper Elmore
27 Dan Israel
29 Robynn Smith
Nagra Aftab
30 Debra Murray

30 Martha and Nick Kaidouh (2006)
STAFF NEWS
Happy Birthday to Pastor Tim Howell on
September 15.